» Publishers, Monetize your RSS feeds with FeedShow: More infos (Show/Hide Ads)
IObit Malware Fighter 2.0 now available for download
Date: Saturday, 18 May 2013 09:36
IObit Malware Fighter 2.0 has now officially came out from beta. The advanced malware and spyware removal tool is now available for free download at Majorgeeks.com.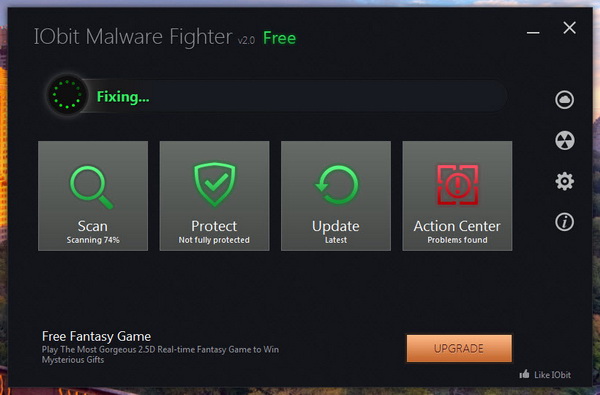 The IObit Malware Fighter 2.0 features a brand-new, Windows 8-look user interface. The main interface displays four big tiles – Scan, Protect, Update and Action Center. There are four icons on the right sidebar – namely Cloud (upload suspicious files to Cloud for analyzing),  Quarantine, Settings and About. The application looks simple enough to use as everything is there in the same window.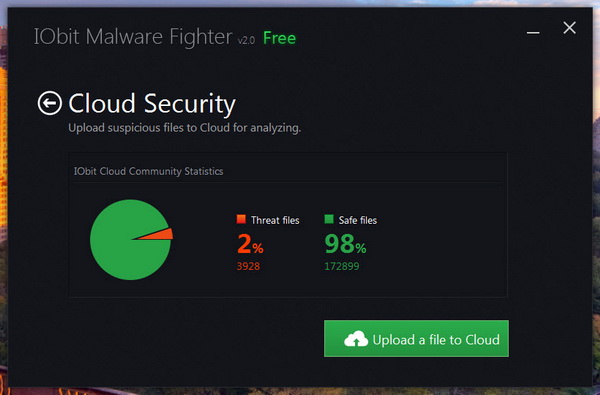 In addition to that, the new version also comes with improved engine with more powerful removing ability. Furthermore, it consumes less system resources.
There is also new generation of real-time protection technology that protects your system silently. Last but not least, Malware Fighter features a new "Smart One-Stop Solution" that helps you fix problems with a single click.
IObit Malware Fighter 2.0 is compatible with Windows 8, Windows 7, Vista and XP.
Join ASUS Malaysia's Fonepad & MeMO Pad Giveaway: BE CREATIVE & WIN Contest
Date: Wednesday, 15 May 2013 16:02
Earlier this year, ASUS Malaysia held the Explore Windows 8 & Win contest that gave away Windows 8-based products including Vivobook S400, VivoTab RT and Vivobook S200. This time around, the company has announced yet another exciting contest on its official Facebook page.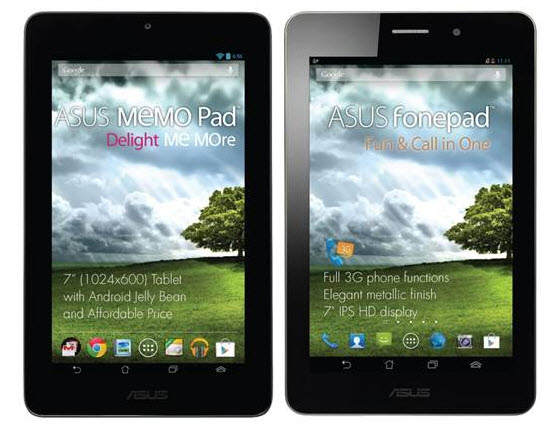 The "ASUS Fonepad & MeMO Pad Giveaway: Be Creative & Win" contest gives you a chance to win ASUS Fonepad or ASUS MeMO Pad along with the accessories. First prize includes ASUS Fonepad and VersaSleeve 7 for 2 winners, Second prize – ASUS MeMO Pad plus Spectrum Cover for 2 winners and consolation prizes of Android swags.
To join the contest, simply print and cut out the provided product images of ASUS Fonepad or ASUS MeMO Pad. Then, create a mock up of one of the products and present on how ASUS Fonepad or MeMO Pad can delight and bring fun to your lifestyle in photography form. Full details here.
Product Images:
ASUS Fonepad – http://on.fb.me/18JHUGO
ASUS MeMO Pad – http://on.fb.me/12a1V4
Download iOS version of Asphalt 7 : Heat for free
Date: Sunday, 12 May 2013 15:00
Guess what, Gameloft's Asphalt 7 : Heat is the App of the Week on Apple's AppStore! Meaning that the popular car racing series is now available for free for iOS devices – iPhone, iPod touch and iPad.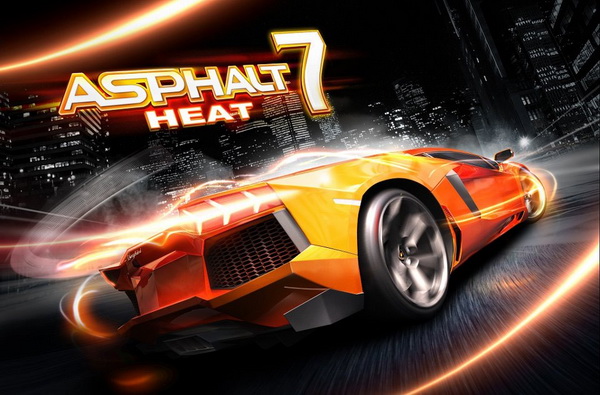 Asphalt 7: Heat features more than 60 of the most amazing cars from world's most prestigious manufacturers, like Ferrari, Lamborghini and Aston Martin, including the legendary DeLorean.
The game offers 15 tracks set in real cities, 6 different game modes to play with, packed with 15 leagues and 150 different races.
The game is normally priced at $0.99 apiece and can be downloaded at no cost for limited time only.

Plants vs Zombies 2 to debut in July this year
Date: Sunday, 12 May 2013 02:57
The sequel to the hugely-popular fun-dead action game from PopCap – the Plants vs Zombies will make its debut sometime in July this year.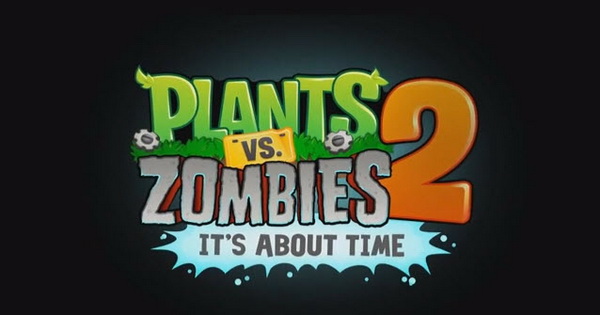 The game developer has released the first trailer to the Plants vs Zombies 2 : It's About Time game on Monday, May 6. There is no gameplay for viewing nor details on the sequel, instead you get to watch a bunch of the frustrated fans of all ages yelling for the sequel and questioned Popcap for taking so long to produce the sequel. However, better late than never, the Plants vs Zombies 2 will be launching in less than two months from now.
Yes, it's about time to launch the sequel as the original Plants vs Zombies is 4 years old already. The game was first released on May 5, 2009 and is available on virtually all platforms including PC, Mac OS X, iOS, Android, Xbox, Windows Phone, Nintendo DS, Playstation 3 and Blackberry.
Amazon Cloud Drive Photos now available on iTunes App Store
Date: Sunday, 12 May 2013 02:21
Amazon Cloud Drive Photos is now available on iOS devices. The American online retail giant first released the app to Android devices on November last year, now the app has finally arrived on iTunes App Store.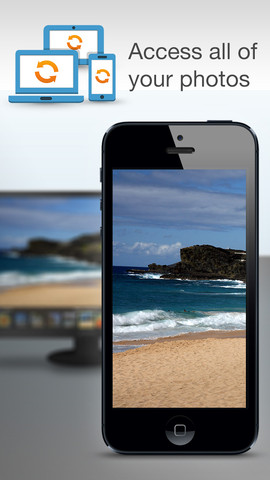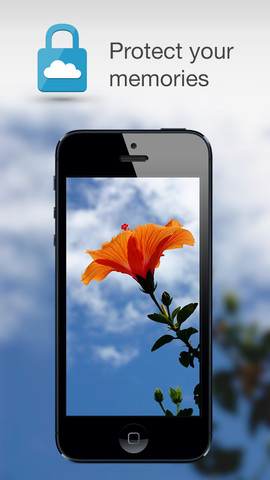 Similar to its Android counterpart, the Amazon Cloud Drive Photos offers 5GB of free cloud storage. You can save all of your photos from your iOS device and access them virtually anywhere, whether from your iPhone or iPod touch, your PC or any web browser. You can manually upload selected photos to Cloud Drive or configure auto-save option to automatically upload photos from your camera roll to the cloud.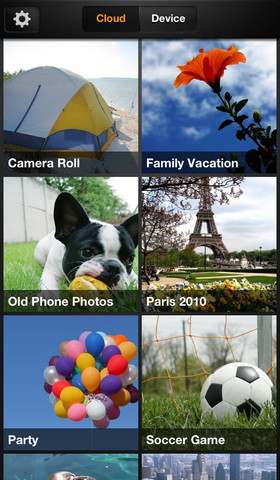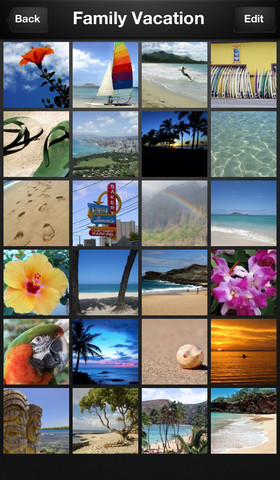 Features:
- Store and secure thousands of photos in your Amazon Cloud Drive.
- Protect your memories – photos from your iPhone or iPod touch are automatically saved to Cloud Drive whenever the app is running.
- Have access to your entire photo collection in the Amazon Cloud, even those that aren't in your Camera Roll.
- View your photo albums in stunning layouts from your iPhone or iPod touch.
- Share your Cloud Drive photos on Facebook, Twitter, and through e-mail.

Speaktoit Android Virtual Assistant updated with new Avatar, Waze integration and more
Date: Sunday, 12 May 2013 00:39
Speaktoit, the Android's number 1 virtual assistant with over 6 million downloads worldwide has been updated to version 1.3.1. The app comes with a few new key features for usability and content. Read on for more details.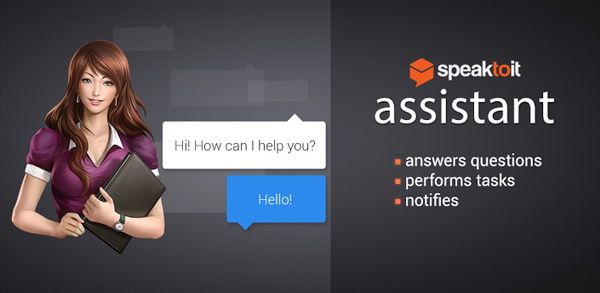 First up, the app has just gone 3D with the introduction of new and more realistic avatar. Yes, lovely assistant there.
In addition to that, for users who are regularly interacting with their Speaktoit, Speaktoit has developed what they call "mental pushups" as ways to get the blood flowing in creative ways. Asking trivia questions, completing word rhymes, etc.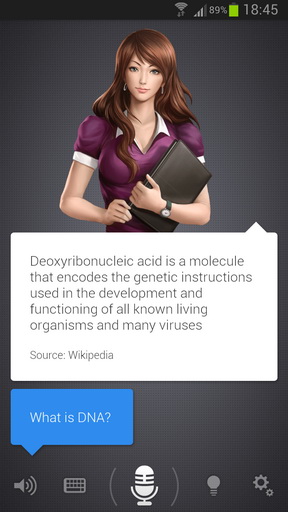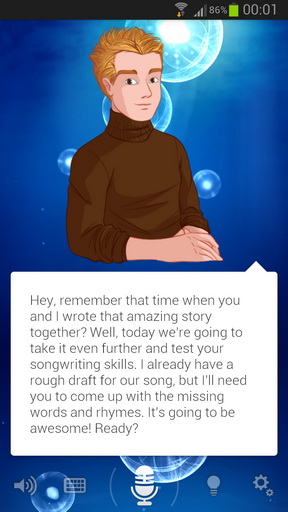 Other enhancements include the ability to read email from Gmail, Yahoo, Outlook, etc. All users can now ask to search emails by subject or sender. There is also an integration with Waze for super-easy navigation while you're in your car (and it's all hands-free). Hey, we heard that Facebook is in talks to acquire Waze for up to $1 billion.
For premium users, you can now launched Speaktoit via voice activation even when your phone display is turned off.  Simply give your phone a voice command of "Hey Assistant" to wake it up. The video below demonstrated the voice activation.
Premium subscription is available for $2/month or $20/lifetime.

iSkysoft Data Recovery for Mac available for free, lasts till May 15
Date: Friday, 10 May 2013 15:52
In conjunction to the Mother's day celebration this coming Sunday, the people over iSkysoft is offering Data Recovery for Mac at no cost. The data recovery software normally priced at $89.95, is now available as free download from May 9 to 15, 2013.
Using this commercial software, you can recover lost photos, video, documents, email and archive files from any Mac-based hard drive or external hard drive, USB drive, SD card, digital camera, mobile phone, and MP3/MP4 player, due to accidental deleting, formatting etc.
How to Grab iSkysoft Data Recovery for Mac for free?
Simply visit the promotional page here. Hit the "Get Registration Code" button and you will be taken to the product page of iSkysoft Data Recovery for Mac.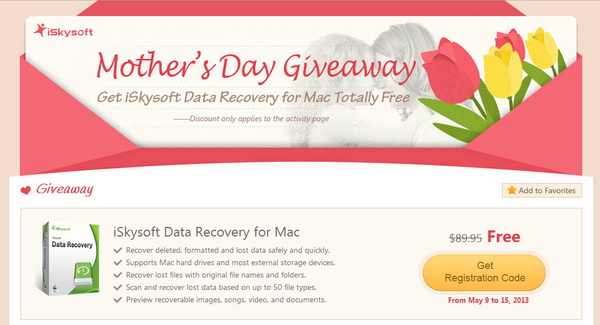 Fill in your name and a valid email address. Then hit the "Get it Free" button. The free registration code together with the download link will be sent to your inbox.
iSkysoft Data Recovery for Mac is compatible with Mac OS X 10.5, 10.6, 10.7 and 10.8.
HTC One available to Asian Consumers starting this month
Date: Friday, 10 May 2013 14:37