» Publishers, Monetize your RSS feeds with FeedShow: More infos (Show/Hide Ads)
Fuel/Friends Chapel Session #31: PHOX
Date: Tuesday, 15 Jul 2014 12:58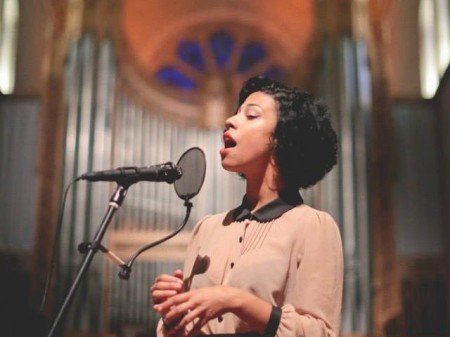 In a recent segment on NPR's All Things Considered, PHOX frontwoman Monica Martin confided to Melissa Block a similar thing to what she told me last year — that she has somehow, unbelievably, been a timid singer for years. To watch the glory that slowly unfolds now out of her tight green bud of self into this dazzling swirl of confetti is truly jaw-dropping.
Monica's voice could easily rank up there with the greats, the distinctive women who command a room, who make your heart twinge and ache, who spin out old memories like cotton candy with the ease of her fingertips. This gal used to sing behind a megaphone, afraid to look at the audience?
PHOX is a band of friends, above all, who have grown up all wound together in Baraboo, Wisconsin. I am sure that familial connection helps instill some measure of safety around a hesitant singer on stages across the country and the world. The genuine affinity between them all was obvious when we met. Their songs have captivated me from the first time I listened, all multi-instrumental experimentation and a hazy sort of deepening joy — with melodies that absolutely stick in your head for days without leaving. Their full-length record just came out a couple of weeks ago and people are (rightfully) losing their shit over it. You should go get it right away – definitely a top album of the year so far.
Here's what they sounded like almost exactly a year ago on (I believe) their first tour ever. It was a short, sweet, stunning set that afternoon that left us all shimmering – tremendous then, and tremendous now.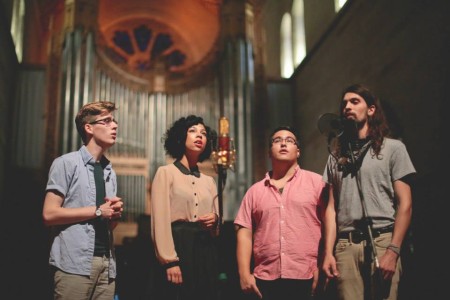 PHOX
Shove Chapel, Colorado Springs
July 17, 2013
Slow Motion
This is one of the most winsomely charming songs that I've heard in the last few years, and I have listened to it (and watched THE VIDEO) dozens of times. There is a playful, glorious thread running through this song that feels like it unfolds in a number of scenes or movements. As a fan of creative percussion, I superlike watching how they construct and layer the handclaps here also:
Espeon
This song sounds to me like a springtime morning waking up. It could be a forest or a meadow, or it could be a city where the shopkeepers roll up the metal grates and sweep the sidewalk that passes in front. To me it sounds like a song about a smile that you can't shake.
Side note: I googled what an Espeon was, and it turns out it is a Pokemon — and as the mother of a ten year old boy, I really should have known that you guys. And then I also remembered that when Phox stayed at my house they specifically commented in praise of Samuel's Pokemon dragon toy-thing that says "TYBLOSION" or something when you touch its stomach. Now THERE'S A LEITMOTIF YOU DIDN'T SEE COMING.
No Lion (Boom Forest cover)
Oh MAN.
From the first lyrics sung alone out into the room: "These days …these days are hard…" — I was frozen in place in that church, listening to four of the members of PHOX craft this with just their voices the whole way through. And then it builds and just gets stronger as it gathers steam; it is stunning, and it gave me full-body chills anew when I listened to the finished recordings. Boom Forest (John Paul Roney) is also from Baraboo, Wisconsin, and you can hear his fervent stuff (including this song) here — I like it a lot. PHOX sings on this song on his record as well.
I keep putting this song on repeat. Wow.

DOWNLOAD THE ZIP: PHOX CHAPEL SESSION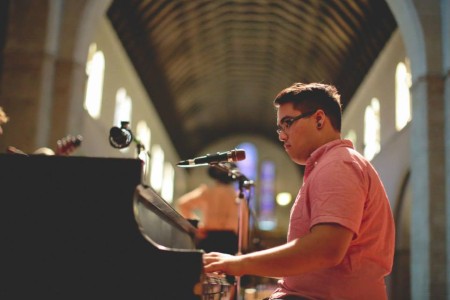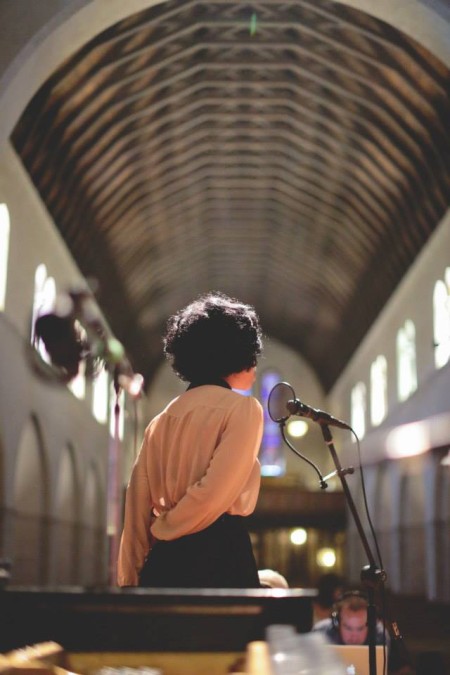 All pictures from that afternoon are on the Fuel/Friends Facebook Page, if you wanna see more from that day.
This is our second session we've posted that was recorded using the fabulous Blue Microphones. I ain't mic-smart, but I can tell a significant wow factor in the sound that has been attained through their support of these sessions. Thanks guys.
[Audio wizardry, recording, and mixing time donated by the Bourgal brothers at Blank Tape Records, as always, and video and photography from the supreme Kevin Ihle. Thanks for being part of creating these special sessions.]
Attached Media:
audio/mpeg
(9 444 ko)
audio/mpeg
(12 308 ko)
what's beautiful is broken
Date: Sunday, 06 Jul 2014 22:08
This Wednesday night, we've booked Jeffrey Foucault at the Ivywild School in Colorado Springs (with Patrick Dethlefs opening). I don't think it would be an overstatement to say that this song below is one of my favorites of the last good number of years. Please join us.
"Jeffrey Foucault, sings stark, literate songs that are as wide open as the landscape of his native Midwest." — The New Yorker
If you're not in Colorado, just listen and love:
Northbound 35 – Jeffrey Foucault
Northbound 35
through the iron hills
under infidel skies
It's two hundred miles to drive
..you won't be home
I saw an elsebound train
on the overpass
in the driving rain
Every ticket costs the same
for where you can't go
Mustang horses, champagne glasses
anything frail – anything wild
It's the price of living motion
what's beautiful is broken
and grace is just the measure of a fall
So I rolled into your town
past the smokestacks
and the ore docks down
off of Main the sky spun around
with her diamonds on fire
And we fought all night and we danced
in your kitchen
you were as much in my hands
as water or darkness or nothing
could ever be held
Mustang horses, champagne glasses
anything frail – anything wild
It's the price of living motion
what's beautiful is broken
and grace is just the measure of a fall
It's just flashes that we own
little snapshots
made of breath and of bone
and out on the darkling plain alone
they light up the sky
And it's 51 and driving south
ain't it funny
how things'll turn out
I never even kissed you on the mouth
When we said goodbye
Mustang horses, champagne glasses
anything frail – anything wild
It's the price of living motion
what's beautiful is broken
and grace is just the measure of a fall
BONUS: Man alive do I love this R.E.M. cover he did with his former band Redbird.
You Are The Everything (R.E.M.) – Redbird
Also, I posted a songwriter session back in 2008 that Jeffrey Foucault did with Peter Mulvey and Chris Smither – that's still uploaded here if you want to take a listen (wonderful cover of Dylan's "Buckets of Rain," to boot).
Foucault / Mulvey / Smither Songwriter Session
Tickets for Wednesday's show are $10, available here.
Attached Media:
audio/mpeg
(7 651 ko)
Do the right thing: We Are The World, Portland 2014 edition
Date: Tuesday, 17 Jun 2014 21:36
This is the best thing I've seen all month: I've been meaning to write about how explosively terrific and joyful the new Agesandages album is (out now on Partisan Records), but this new video does it all for me with zero editorial needed.
Divisionary (live choral version) – Agesandages
You can listen to the entire record here.

AND: it's extra fantastic because watching the room and the happy singing, I noticed members of Typhoon, Y La Bamba, Modern Kin / Drew Grow & The Pastors' Wives, and Blitzen Trapper.
I want this video to adopt me and be my forever family.

AGESANDAGES UPCOMING TOUR DATES
June 25 Vancouver BC / Rickshaw Theatre
June 26 Seattle, WA / The Tractor Tavern
July 25-27 Newport, RI / Newport Folk Festival
August 1-3 Happy Valley, OR / Pickathon
Attached Media:
audio/mpeg
(3 828 ko)
Fuel/Friends Chapel Session #30: David Wax Museum
Date: Saturday, 07 Jun 2014 20:17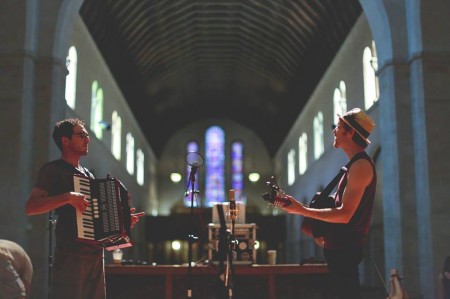 Whoa. So this is the first chapel session we recorded using the new Blue Mics that were donated to the cause by a wonderful reader named Tyler Barth in California, just simply because he is a fan of what we are doing here. I'm no sonic whiz (for example, I'll happily listen to crappy-quality songs ripped off YouTube) — but I can flat-out say that this is the best sounding chapel session we've ever done, and we've done some pretty damn terrific sounding ones before this. So thank you, Tyler. We've got a handful more sessions already in the can with these mics, and now I'm quadruply-thrilled to hear what's next.
David Wax Museum is a tremendously talented band, and I've been a fan for years. Their voices ring true and urgent and clear together, and they're a joy to watch because they take so much delight in what they're doing. Then again, I'd take great joy in my work if I got to use an accordion, a cajon, shell anklet percussion, a donkey jawbone, a fiddle, and basically every other instrument that nine-year-old you would want to get your hands on and run around the backyard playing.
There's always been a trademark español undercurrent to much of their music, fostered by David's fellowship in Mexico after he graduated from Harvard. He spent a year studying Mexican son music, first forming a Mexican roots band before the David Wax Museum came into being.
On this session they were augmented by sometime-band-member and full-time-David's-cousin Jordan Wax on the accordion, and I could see the specialness of their music created together. Also, this is the first chapel session I've hosted with a glowingly pregnant woman performing, and I think we can all agree that that little kiddo (she's born now, and on tour with the band) must have had one of the *most joyful* in utero experiences of any baby in 2013.
It was happy to watch, imagining backflips.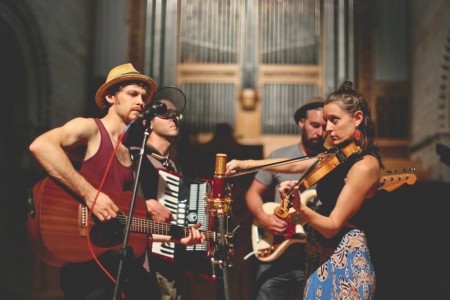 FUEL/FRIENDS CHAPEL SESSION #30
DAVID WAX MUSEUM
July 7, 2013 – Shove Chapel
Colorado Springs, CO
This is such a wonderful, specific love song, and it expands like a kaleidoscope with each verse and voice and instrument added. Love songs should be specific. This one paints a distinct picture of a lover with a big heart, low voice, trembling lips, and dark eyes. I like how he invites her in this song to "break me" and also "seep into me." Sometimes we need both, don't we?
This traditional-sounding song is laden with a community weight of a gospel singalong, and I had to look up it up to see if it was their original creation, or a hundred-year old hymn. Suz's clear voice rings out to lead — and if we're talking about the gospel, she is like a minister here, leading the other four dudes in the band with her violin and her voice. This song is about resting with things that we don't understand, best I can tell, and it's nice to have the community voices behind us, anchoring that sometimes-challenging sentiment.
This is still one of my favorite David Wax Museum songs (I named that Spring 2011 mix for a lyric from this song), and this was a request I made that afternoon. They jumped into it wholeheartedly, as you can hear, and this chapel rendition is even more mellifluously cacophonous than the album version. I adore it. You can hear the hands hitting the cajon, you can hear the clackety shells 'round ankles, you can watch the joy in the dueling accordions. "Some of us come with new hearts, most of us come with used hearts / baby, why do you look so sad?"
This is their cover song, a traditional Mexican folk song from Veracruz. I was pretty proud of my high school Spanish that allowed me to glean, without googling, this this was a song about some sort of poor little bird (spoiler: IT'S A PARROT) being urged to fly away. There's some residual high school extra credit waiting to be earned from Sra. Navarro for that one, I think.
There was so much joy on their faces and effervescent laughter in the church when they performed this, the yelling call-and-response. Also, the cajon is hands down my favorite thing about this entire session – the way Philip Mayer drums it for all he's got. Later that night at my house show, I think this is the song that David stood outside for, and yelled his lines from beyond the windows in the darkness. It was tremendous.
ZIP: DAVID WAX MUSEUM CHAPEL SESSION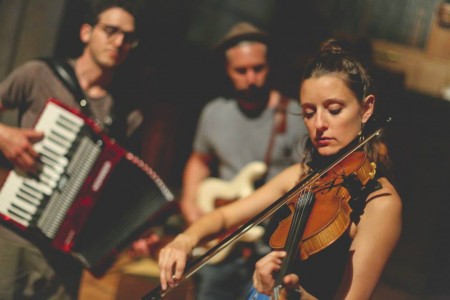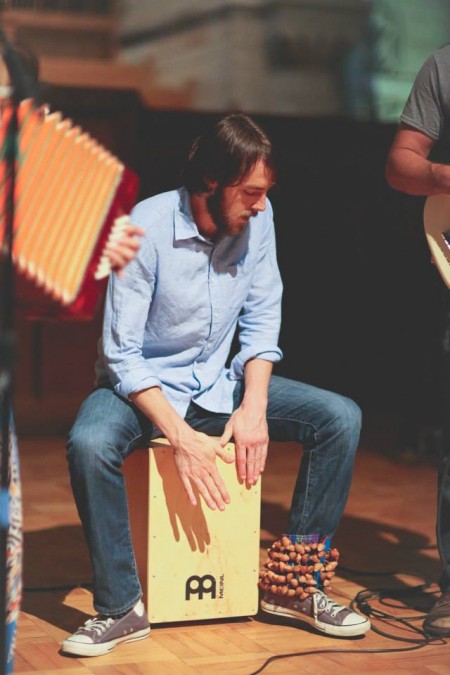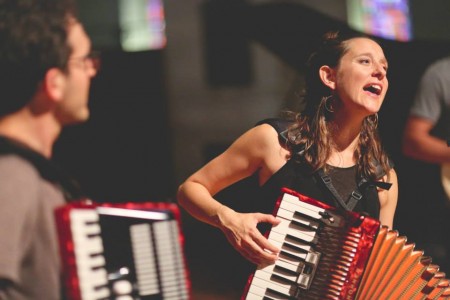 SEE ALL PICTURES OVER AT THE FUEL/FRIENDS FACEBOOK
[as usual, thank you to the wonderful sound production from my Blank Tape Records homies, and Kevin Ihle who took all the marvelous video and still photography]
Attached Media:
audio/mpeg
(7 687 ko)
audio/mpeg
(7 288 ko)
audio/mpeg
(8 620 ko)
audio/mpeg
(10 436 ko)
Fuel/Friends House Concert: Paleo, w/ Tyler Lee Holter (June 1)
Date: Tuesday, 20 May 2014 20:40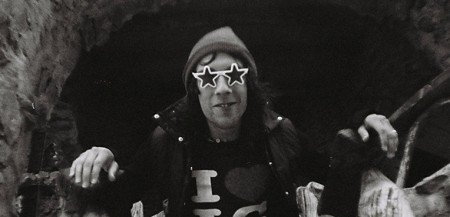 Before there was a diet that that one dude from Crossfit that you dated for a little while a couple of summers ago was following and kept trying to get you to do too, Portland musician David Strackany began playing music under the name Paleo. It ties in with the things that are primal and old, and it's a fitting name for these quirky, rustic songs with teeth, sung boldly.
We are very lucky to be welcoming Paleo for a special Sunday night house concert on June 1. His music is out on the excellent Partisan Records (home of other house show alums and friends like Field Report, PHOX, Dolorean, and Deer Tick). His latest album is called Fruit of the Spirit: recorded in Davenport, Iowa, it features a collaborative effort of friends and artists from across the Midwest landscape of Chicago, Minneapolis, Iowa City and more. Recorded with the analogue aesthetic and equipment with Daytrotter sound engineer Patrick Stolley, Fruit of the Spirit represents a modern day DYI symphony with David Strackany as the conductor and songwriter.
Over The Hill And Back Again – Paleo


Prior to creating Fruit of the Spirit, Paleo spent a year writing a song a day for his 'Song Diary' project. VP Dick Cheney even congratulated him on his massive accomplishment in a personal letter stating, "writing 365 songs in 365 days is a feat that took determination and dedication. Completing this project must bring you great satisfaction." I bet it did.

I am also thrilled that Tyler Lee Holter (from Denver) will be opening the night. Tyler makes gorgeous modern day cowboy music, and I mean that as the highest compliment. He will make you want to hop a train or ride off on his horse with him, that is a promise.
Plus One – Tyler Lee Holter
(another name-your-price song from Tyler is here)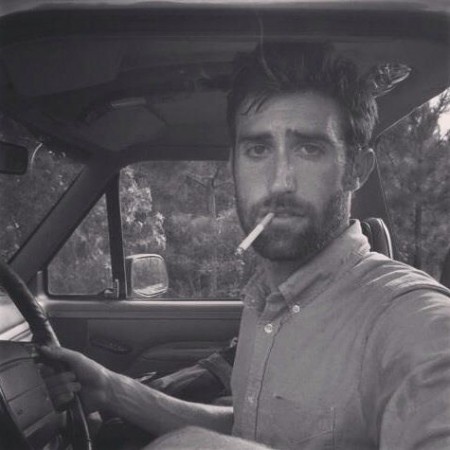 See y'all Sunday, June 1 at 7pm. Generous donations for the musicians are highly encouraged, because you are a person who supports live music and the continued growth of art that means something. YES. Do it.
Attached Media:
audio/mpeg
(4 274 ko)
audio/mpeg
(4 312 ko)
with geodesic eyes and your life on rewind
Date: Tuesday, 13 May 2014 21:47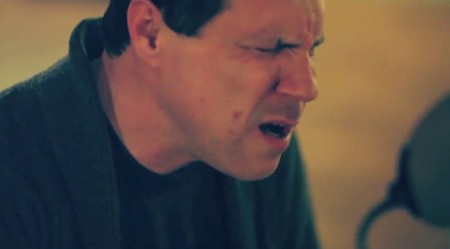 This is one of the more stunning things I have seen this year.
Damien Jurado might be the most talented, evocative, heart-wrecking musicians making songs today, and then you go and put him with a backing choir of some pretty angelic-sounding Seattle ladies and: forget about it.
Metallic Cloud (live, with choral backing) – Damien Jurado

This was apparently part of a recording session for a live album companion to his latest release Brothers And Sisters Of The Eternal Son (Secretly Canadian, 2014). Filmed by my friend Tos in Seattle (he also did this one and this one), it leaves me breathless.
I can't wait to see Damien in late July under the tall pines of the Timber Outdoor Music Fest, in Washington state, by the river. Tickets ARE still available, glad you asked.

DAMIEN JURADO TOUR DATES
05/14/14 Boise, ID: Neurolux
05/15/14 Provo, UT: Velour
05/17/14 Phoenix, AZ: Crescent Ballroom
05/18/14 Los Angeles, CA: Bootleg Theater
05/19/14 San Diego, CA: The Casbah
05/20/14 San Francisco, CA: The Independent
05/23/14 George, WA: Sasquatch! Festival
05/28/14 Aarhus, DK: Atlas
05/29/14 Malmo, SE: Babel
05/30/14 Stockholm, SE: Sodra Teaterns Kagelbanan
05/31/14 Goteborg, SE: Pustervik
06/01/14 Oslo, NO: John Dee
06/03/14 Brussels, BE: Ancienne Belgique
06/05/14 Marina Di Ravenna, IT: Beaches Brew Festival
06/07/14 Athens, EL: Plissken Festival
06/08/14 Belgrad, RS: KC Rex
06/09/14 Zagreb, HR: Mocvara Club
06/10/14 Vienna, AT: Chelsea
06/11/14 Graz, AT: Postgarage
07/17/14 Suffolk, UK: Latitude Festival
07/23/14 Seattle, WA: Timber! Outdoor Music Festival
09/09/14 Amsterdam, AN: Paradiso
Attached Media:
audio/mpeg
(3 362 ko)
now here's the moon, it's alright
Date: Friday, 25 Apr 2014 03:28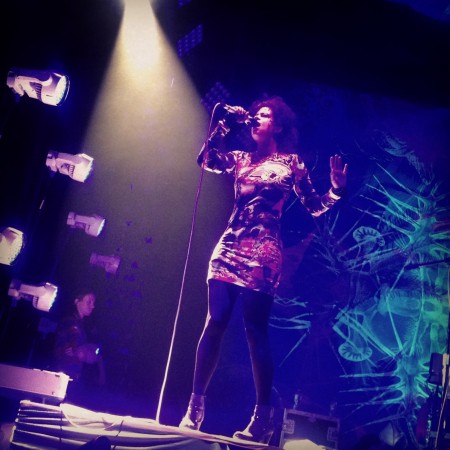 I keep finding confetti in the strangest of places.
When I undressed last night after the explosion of my first Arcade Fire show, it was a sparkly colorful shower of loosened confetti, festive on my bedroom floor. I suppose this is wont to happen when you are standing right next to a confetti cannon. I had never stood that close to a confetti cannon before, and that overflow of joy was the perfect ending to a perfect show.
When I think of the music of Arcade Fire as an opus, they occupy this vivid and fully-fleshed out scenario in my mind: I see a grey behemoth of a city, unforgiving and unflinching, and their music a silvery-red calescent geyser cracking the cement boulevards and impassive architecture wide open. It's music that is subversive in its imagination, relentless in its insistence on a measured and salvific whimsy.
The one word that rang out almost audibly for me as I watched them perform (with all the instruments and a blissful overdose of percussion) was that theirs is this music of hope, as overused of a word as that is. A friend of mine is working on creating an invented language based on connotative, metaphorical meanings, and I wish he could take a crack at a word better than "hope," but that's all I could think of, in its purest form.
I kept wondering — how have they been doing this live show thing for over a decade and still vibrate that sentiment? It was a dazzlingly cinematic show that for all the deliberate intention never seemed contrived. My finely-honed joy radar was picking up a genuine excitement in their songs, despite Win having been "deathly ill" for the three days prior to the show. I was worried that I'd missed that early window where amazing bands are still amazing live, and I was floored how much that wasn't the case.
In related news, I am also now thoroughly taken with Régine, as I imagine every sentient human being who has ever seen her perform is. She owns the air all around her, so competently and confidently playing every instrument in a ten yard radius. I love her, I loved last night, I loved singing along to those songs that have meant so much to me with thousands of other people around me. I had a big goofy grin on my face the whole snowy drive home.

VISUALS-
Most of these wonderful pics taken by Julio Enriquez: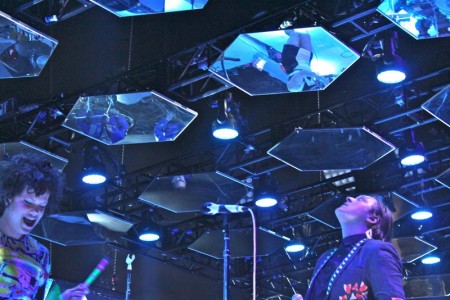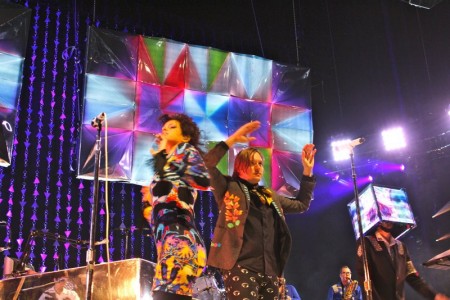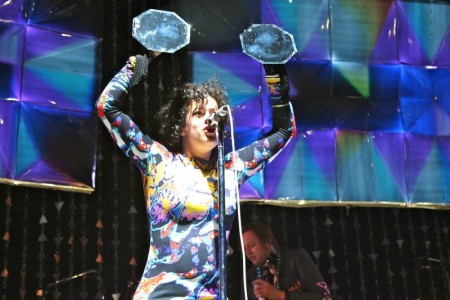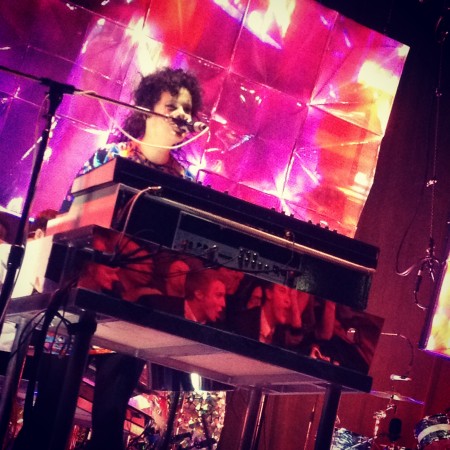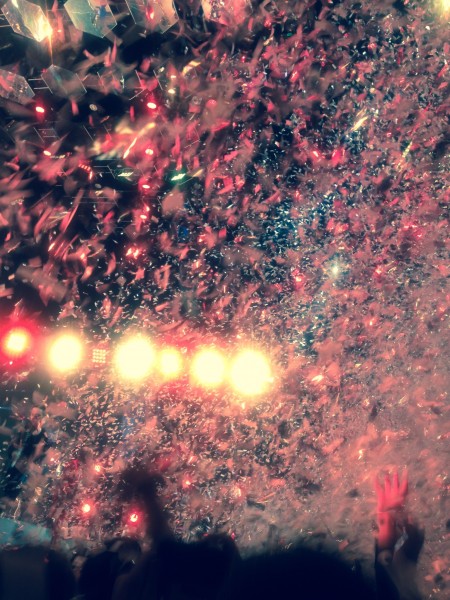 Fuel/Friends Chapel Session #29: Vandaveer
Date: Friday, 11 Apr 2014 12:14
Sometimes two voices wend together so powerfully and perfectly that you stop frozen in your tracks the first time you really listen to them. I felt that way about Vandaveer when I heard their album Dig Down Deep in the hot summer of 2011 (and it went on to be one of my favorite records of that year). With roots in both Kentucky & DC, Vandaveer is the project of Mark Charles Heidinger with Rose Guerin perfectly complementing his voice with hers. J. Tom Hnatow (of These United States) plays dobro/slide guitar.
Mark has the most unusual voice, in that it reminds me of a wonderful female blues/jazz singer — maybe the rueful and bittersweet beauty of Nina Simone. It nestles underneath your skin. As complement, and sometimes taking the lead, Rose Guerin's deeply-saturated, strong alto is generous and powerful. Together they are really stunning. If you haven't listened to their music, I urge you to.
Mark was once called "The Greatest Songwriter of His Generation." In the article, Paul Gleason remarks that: "'Dig Down Deep' was the moment of epiphany, the moment of spiritual awakening, when Mark reminded me of what art can do when it reaches its highest potential – that is, how it can close the gap that divides us into separate beings." I had a very similar connection with the song standing under the staggering, light-drenched architecture of Barcelona's Sagrada Familia a few winters ago.
I'd known Mark Heidinger's work over the years through his connections with These United States (with Jesse Elliott, currently from Ark Life), as well as his role of lead singer in The Apparitions (I still run to their phenomenally-catchy song "Electricity + Drums" on the regular). I've loved every musical iteration he has explored, and this chapel session is another stop on that variegated journey. It was a pleasure to welcome these guys.


FUEL/FRIENDS CHAPEL SESSION #29: VANDAVEER
June 6, 2013
Shove Chapel, Colorado College
Dig Down Deep
YOU GUYS, I have sang along to the harmonies on this song probably 100 times, usually in my car, where the reception is always breathless and astounded wonder. I finally got to try those same "ohhh ohhh ohhhh"s IN REAL LIFE and WITH THE ACTUAL BAND. Pret-ty pleased. This is a such a great, great, great song. Dazzling and moving like a modern gospel hymn.
Down In The Willow Garden
The latest Vandaveer record Oh, Willie, Please is a bold exploration of murder ballads. There are a lot of terrible things that people do to each other – drowning, stabbing the woman you love with a dagger, and other lighthearted mirth. As Stephen Deusner writes in his terrific Paste Magazine review of their new record, "New folk revival bands like Mumford & Sons, The Lumineers and The Avett Brothers reimagine old-time music as uniformly fervent and life-affirming and white, but there's some fucked-up shit in the American songbook."
You might wonder, as I did — why the hell these murder ballad songs? Mark did many interviews about this genre and their decision to make a whole record of these gory melodies (– they donated 10% of the crowd-sourced funds raised for this record to a domestic violence shelter in Kentucky, actually). Mark said:
"I do think we humanfolk have long been fascinated by the darker, gruesome aspects of the human condition. It's the same reason shows like CSI or those real-life crime documentaries are popular today. People are strangely attracted to acts of evil. It's a form a voyeurism on some level. For my part, I wanted to participate in the process of continuing the life of these songs. They all come from the public domain. They belong to all of us, and so I think it's important to revisit, to reinterpret, to engage with them as living artifacts of our collective experience."
The Great Gray (with Ark Life)
It was great fun to welcome our friends in Ark Life into the church to loan their stomping and clapping percussion to this last song. This is another song from the tremendous Dig Down Deep record.
ZIP: VANDAVEER CHAPEL SESSION

SHOW ANNOUNCEMENT!
When Vandaveer played at my house last summer, they were absolutely riveting. I swear that none of us breathed in that room when they lit into it.
This time we are thrilled to have them playing the wonderful restored gym at Ivywild School a week from tonight! I am so pleased to get to see them again next week (Friday, April 18) and to introduce a whole new bunch of people to their voices.
Attached Media:
audio/mpeg
(14 167 ko)
audio/mpeg
(15 264 ko)
House show Tuesday! Hip Hatchet
Date: Monday, 17 Mar 2014 23:01
Dinner and some good music, anyone? It's been too many months since we had a house show. Tomorrow I am excited to welcome Hip Hatchet (the nome de musica of Philippe Bronchtein) from Portland, Oregon, by way of Middlebury College in Vermont, and formative roots in New Jersey & Montreal. He's just finished traversing the U.K. and Europe with his rustic, carefully orchestrated folk songs, and is winding up a week at SXSW.
Phil writes big, brave songs that he bellows and croons, with a richness that stirs something up in me. He cites Bruce Springsteen, Will Oldham, Townes Van Zandt, Leonard Cohen, and Bob Dylan amongst his influences, and you can hear the threads of their rich storytelling woven into his songs.
I've also decided to make this a potluck for everyone who comes, since I've missed you guys. I'll make a double batch of Cuban black beans; we will have food starting at 7pm, Philippe will do one set, then more time for food and conviviality, and then he will do a second set. It will be a concentrated, wonderful night of thoughtful music and good food together.
BYOB (this is totally whiskey-sippin' music), and I recommend a good solid donation to Philippe, who is traveling on the road these weeks and can surely use the gas money! SEE YOU TOMORROW.
this ain't the heartache that I thought I knew
Date: Thursday, 06 Mar 2014 22:11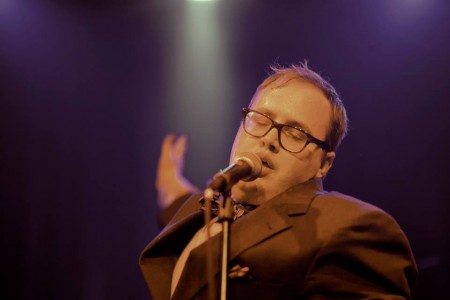 Last week my pal Ian handed me St. Paul & The Broken Bones' debut record, and emphatically told me it was his favorite album of the year so far. The next morning, in a quiet hotel room in Indianapolis, I finally got a chance to listen — and I do believe I yelped out loud from joy.
Call Me – St. Paul & The Broken Bones

With a disarming voice that channels the slightly feminine, unfuckwithable soul of CeeLo and the best high lonesome wails of Otis Redding, I can't stop watching videos of them performing. You do not picture that voice coming out of that baby-faced white dude, as he raises his arms like a Baptist preacher and fluidly shuffles his feet across the stage.
Along with his badass Broken Bones band, Paul Janeway is signed to Single Lock Records (a label founded by John Paul White of The Civil Wars and Ben Tanner, keyboardist in the Alabama Shakes). The album was recorded in Muscle Shoals, AL – that mecca of so many things funky and delicious. You can read Ben Tanner (the producer)'s notes on the recording sessions here. Their album Half The City (out now) has quickly become a near-constant soundtrack on the big old stereo in my house, always turned up loud — and enticing my friends who come over to ask, "Who IS that?"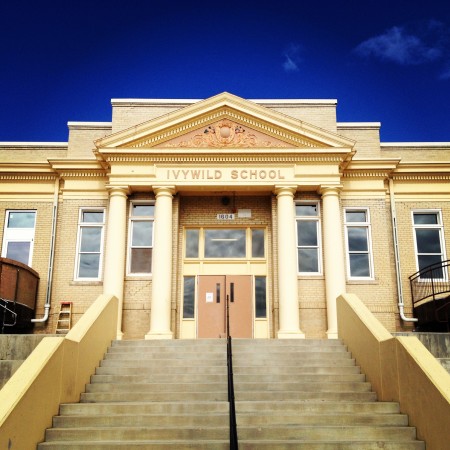 SHOW ANNOUNCEMENT! My next step after listening to the record was to immediately see if we could book them at our Ivywild School in Colorado Springs — and yep. April 14! I absolutely cannot wait. Yeah, it's a Monday night. Yeah, you'll be really damn glad you came out for this one.
Not only is a restored elementary school-turned-brewery a perfect throwback sort of place to see these guys, I feel like this band has the kind of kinetic energy and irresistible sound (those horns!) that is going to lead them onward to a very, very good year.
See you April 14.
(or one of these other upcoming tour dates, should you be further afoot from me:)
ST. PAUL & THE BROKEN BONES SPRING TOUR
Mar 6 – Savannah, GA – Savannah Stopover Festival
Mar 7 – Columbus, GA – The Loft
Mar 8 – New Orleans, LA – One Eyed Jack's
Mar 9-14 – SXSW – Austin, TX
Mar 15 – Mobile, AL – Callaghan's Irish Social Club
Mar 20 – Athens, GA – Georgia Theatre
Mar 21 – Charlotte, NC – The Chop Shop
Mar 22 – Charlottesville, VA – Southern Cafe & Music Hall
Mar 25 – Allston, MA – Great Scott
Mar 26 – New York, NY – The Bowery Ballroom
Mar 28 – Philadelphia, PA – Johnny Brenda's
Mar 29 – Washington, DC – Rock & Roll Hotel
Mar 30 – Pittsburgh, PA – Club Cafe
Apr 1 – Columbus, OH – Rumba Cafe
Apr 2 – Indianapolis, IN – Radio Radio
Apr 4 – Saint Louis, MO – Off Broadway Nightclub
Apr 5 – Jackson, MS – Duling Hall
Apr 9 – Houston, TX – The Continental Club Complex
Apr 10-11 – Driftwood, TX – The Old Settlers Music Festival
Apr 12 – Dallas, TX – Club Dada
April 14 – Colorado Springs, CO – Ivywild School
Apr 15 – Denver, CO – Hi-Dive
Apr 16 – Salt Lake City, UT – Kilby Court
Apr 17 – Boise, ID – Neurolux
Apr 19 – Seattle, WA – Tractor Tavern
Apr 20 – Portland, OR – Soul'd Out Music Festival
Apr 22 – San Francisco, CA – The Chapel
Apr 24 – West Hollywood, CA – Troubadour West Hollywood
Apr 26 – Phoenix, AZ – Last Exit
Apr 29 – Oklahoma City, OK – Bricktown Music Hall
Apr 30 – Fayetteville, AR – George's Majestic Lounge
May 2 – New Orleans, LA – Tipitina's
May 3 – Memphis, TN – Beale Street Music Festival
May 21 – London, GB – Oslo
May 22 – Islington, GB – Electric Ballroom
May 23 – Manchester, GB – Dot to Dot Festival
May 24 – Bristol, GB – Dot to Dot Festival
May 25 – Nottingham, GB – Dot to Dot Festival
Jun 5-8 – Ozark, AR – Wakarusa Music Festival
Jun 12-14 – Manchester, TN – Bonnaroo
Check this, the title track from their new album (!!):
Attached Media:
audio/mpeg
(4 116 ko)
i can't leave it behind if i've never really known
Date: Sunday, 23 Feb 2014 16:30
COME ON. Noah Gundersen (here with his sister/kindred spirit Abby) just continues to blow me away no matter how many times I see this song. This rendition comes via La Blogotheque folks; Colorado, Noah plays Denver on Tuesday night at the Soiled Dove. You should probably definitely be there.
As I wrote with this song on my Autumn 2013 Mix: One of the finest, truest duos together, this brother and sister detonate the emotional heavy artillery, but make it so smooth that you almost don't notice until you look down and a chunk is missing.
Ledges came out earlier this month and it is exquisite. Get it.

NOAH GUNDERSEN SPRING TOUR
Feb 23 – The Rhythm Room, Phoenix, AZ
Feb 25 – Soiled Dove, Denver, CO
Feb 26 – Slowdown, Omaha, NE
Feb 27 – The Maintenance Shop, Ames, IA
Feb 28 – 7th St. Entry, Minneapolis, MN
Mar 01 – The Frequency, Madison, WI
Mar 02 – Shank Hall, Milwaukee, WI
Mar 04 – The Demo, St Louis, MO
Mar 05 – SPACE, Evanston, IL
Mar 06 – Musica, Akron, OH
Mar 07 – Rumba Cafe, Columbus, OH
Mar 08 – Do317 Lounge, Indianapolis, IN
Mar 09 – High Watt, Nashville, TN
Mar 18 – Bottletree, Birmingham, AL
Mar 19 – Eddie's Attic, Decatur, GA
Mar 20 – The Evening Muse, Charlotte, NC
Mar 21 – Cat's Cradle, Carrboro, NC
Mar 22 – Jammin' Java, Vienna, VA
Mar 23 – World Cafe Live, Philadelphia, PA
Mar 25 – Rockwood Music Hall, New York, NY
Mar 26 – The Red Room at Cafe 939, Boston, MA
Mar 27 – PETIT CAMPUS, Montreal, Canada
Mar 28 – The Drake Hotel, Toronto, Canada
Apr 12 – Starz Center: TECO Theater, Tampa, FL
Apr 13 – Club Downunder, Tallahassee, FL
Apr 15 – Mud & Water, Baton Rouge, LA
Apr 16 – Gasa Gasa, New Orleans, LA
Apr 17 – Grand Stafford Theater, Bryan, TX
Apr 18 – Three Links, Dallas, TX
Apr 19 – Cactus Cafe, Austin, TX
Apr 22 – Bricktown Music Hall, Oklahoma City, OK
Apr 26 – Headliners Music Hall, Louisville, KY
who wants to Timber! with me this summer?
Date: Tuesday, 18 Feb 2014 19:37
The initial lineup for the second Timber! Outdoor Music Festival in Carnation, Washington was announced today (from the folks who bring you the incredible –and now incredibly hard to get tickets for– Doe Bay Fest). I am pleased to be heading to the festival again this summer with a commune of good music-loving friends to listen to songs under trees and float in the river. Last year was tremendous; we even saw a bald eagle. You can't make that shit up.
Timber! Fest is July 24-26 this year (going home on the morning of the 27th, if you are a camper/yurt-dweller like us) and the initial lineup is ridiculous, with more artist announcements to come:
-Charles Bradley
-Damien Jurado
-J. Mascis (of Dinosaur Jr.)
-Rocky Votolato
-Mikey & Matty
-Cumulus
…and a bunch more bands impeccably curated by the Artist Home folks. One thing I so appreciate about Kevin Sur and his team is that for each one of their festivals I have attended, I show up only knowing maybe 1/3 of the artists playing, but I leave with a whole bunch of new favorites. They're onto something magical and worth trusting here.
All that for $65?! Yes please. Tickets go on-sale February 25 (next week!) and I hope you will join us.

Many of these artists playing you may know from my blog and others', but to draw attention to one lesser-known group (outside of the Seattle area/West coast): I've been meaning to post this song for months and months. Mikey & Matty Gervais are brothers who played in well-loved Seattle band Curtains For You, and whose album includes guest violin playing by Charity Thielen (of The Head and The Heart).
This recording is just such a joyous explosion, from last year's Doe Bay Fest. I like how the song just cartwheels off on its own — it sticks in my head for days.
Second Son (live at Doe Bay 2013) – Mikey & Matty, with Passenger String Quartet


There'll be moments like that x100 at Timber! Fest this summer, I am sure. Get a group together, and get early tickets. It will be one of the best festivals of the season; small, intimate, laid-back, and full of good people and wonderful music in our own little Eden.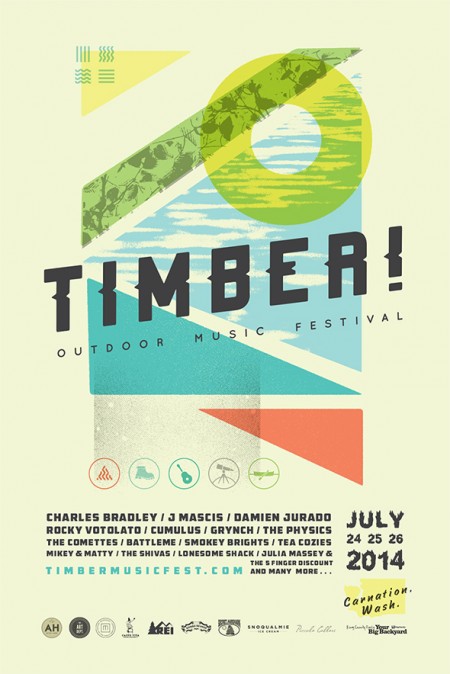 Attached Media:
audio/mpeg
(5 51 ko)
»
You can also retrieve older items :
Read
» © All content and copyrights belong to their respective authors.«